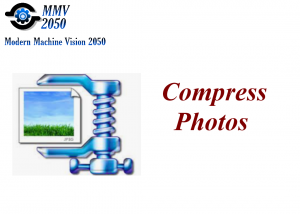 There is the full description of product in the table below and a video demo of software execution are shown at the bottom of page.
Definition
Image Сompressor
There is a direct relationship between the size and quality of images, and the higher the quality of the images, the larger their size will be. One of the problems in big data and cloud systems is the size of the images. The main challenge is on the compromise between the two parameters (quality and size).
High image size causes problems such as slow processing, increased network traffic, and hardware costs for storing images.
Function
Reduce photo size
Compressing images by choosing the right quality that is visually acceptable to the frame or converting the image to formats that take up less space is essential in today's systems where image data is increasing in size and number.
Increasing the size of photos due to the development of mobile phone cameras is one of the causes of these problems that our eyes are not necessarily able to see all the pixels of these photos and therefore there is no reason to save the photo with the same quality and size.
If you have noticed that in social networks such as WhatsApp and Telegram, when sending images, they usually reduce their quality beforehand and then send them.
Features
We can help you to use the most appropriate parameters for saving, retrieving and processing photos in terms of image quality and resolution in various formats such as jpg, bmp, wsq, png, etc.
We help you to use the product to improve processing performance that processed big data in the shortest possible time.
Send this page to your friends on social networks
Price
Send us your complete requirements
Do you need application code?